Meet The Angels on Fire!
Two Post Mormon gals bringing you the hottest topics in Mormonism. We will keep you current, keep you entertained, and keep you tuned in! We scour social media and news topics surrounding Mormonism so you don't have to.
Colleen Dietz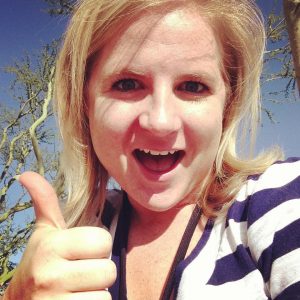 She is our loud and gregarious host, always finding new passions to share with others. Colleen was born in the church, attended Brigham Young University, and was married in the temple. Through a rocky divorce, Colleen made many changes in her life, one of which involved stepping away from the church. She also became an activist regarding the treatment of sexual assault at BYU. Through this activism, and through exploring a life outside of church attendance, she discovered that the LDS Church fostered an environment she no longer felt was safe and uplifting in her life. She is now happily remarried with a family that keeps her crazy. Colleen loves to be creative in any way she can squeeze in, including trying new things in the kitchen and learning how to grow plants and food in the desert.
Miranda Crandall
She's our fiery red-headed co-host, beautiful in her confidence and enthusiasm. Miranda was born in the church, married in the temple, and shortly thereafter, moved with her husband to China. As faithful members of the church, both Miranda and her husband discovered many inconvenient truths regarding LDS Church History that they had never before been taught. They made the difficult choice to step away from the church and resigned their membership in 2016. She has returned to her hometown of Mesa, AZ and is a happy apostate, living in blissful authenticity. Miranda is adventurous, brave and fearless! She loves to try new cocktail recipes and off-road in her Jeep with her adorable family. Talented and energetic, she is a professional Voice Over, recording voices for animation and educational materials.