Meet The Angels on Fire!
I'm your hostess, Colleen Dietz , bringing you the hottest topics in Mormonism.  Each week, join me and my guests as we keep you current, keep you entertained, and keep you tuned in! We scour social media and news topics surrounding Mormonism so you don't have to.
Colleen Dietz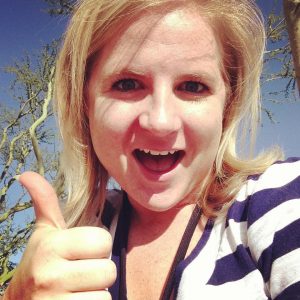 She is our loud and gregarious host, always finding new passions to share with others. Colleen was born in the church, attended Brigham Young University, and was married in the temple. Through a rocky divorce, Colleen made many changes in her life, one of which involved stepping away from the church. She also became an activist regarding the treatment of sexual assault at BYU. Through this activism, and through exploring a life outside of church attendance, she discovered that the LDS Church fostered an environment she no longer felt was safe and uplifting in her life. She is now happily remarried with a family that keeps her crazy. Colleen loves to be creative in any way she can squeeze in, including trying new things in the kitchen and learning how to grow plants and food in the desert.